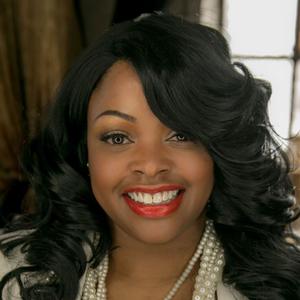 Associate
Cimone Casson is an accomplished Financial professional who holds an immense hunger for helping othersuncovers their emotional, mental, spiritual and cultural relationship with money. She was born in a smalltown Muskegon, Michigan, her mother a School Administrator, her father a Minster, and older brother. From an early age, she had an incredible connection with the idea of entrepreneurship and her love and admiration for this art stirred her to pursue a career as a Business Owner.
Cimone attended Western Michigan University in Kalamazoo, MI before ultimately moving to the city of Chicago, IL. After completing studies in Art, she used her love for beauty and fashion to establish a name for herself. Cimone opened a Make-up Studio and Spa and acquired a great deal of recognition and success as an aspiring Business owner. She was featured in the Chicago Sun Times, Red Eye Chicago, and on the Garrard McClendon Show. Cimone gradually climbed the ladder of small business success and the clientele and revenue continued to rise. This all came on to halt in the year 2009 with the national economy downturn which forced her to close off her highly established and successful business. The only plausible way to save her business was to use the aid of the bank loans but due to her unfamiliarity with the banking system and credit requirements, she was not able to do so. This experience motivated her to enhance her current knowledge of banking and inspired her to study the field of finance.
Following the economy downturn, Cimone began studying finance and within a year she succeeding in acquiring a job in the banking industry. Working in the banking industry provided her with significant
knowledge and understanding of money and money management. She worked in the banking industry for a span of more than 5 years and a came out a more driven and enthused professional. She was
deeply intrigued by the effects that culture had on money matters and decisions that individuals wouldmake related to the field of finance and investments. Cimone was always an enthusiastic knowledge
seeker and she made it her mission to acquire a better understanding of the effects of culture on financeand money management. In a period of 3 years, she studied 5 distinctive cultures and 5 religions. The 5
cultures include African Americans, Jews, Native Americans, Mexicans, and Asians. The 5 religions were Islam, Christian, Jewish, Catholic, and Buddhism.

Cimone is a Certified Tax Pre-Preparer and the founder of Capital Coalition – A movement whose sole purpose is to assist individuals in unveiling their Emotional, Mental, Spiritual, and Cultural Relationship with money. In addition to this, Cimone is a diligent professional who holds great passion for serving the community. She is an activist for Economic Development for minorities and is always on the lookout for ways to contribute to enhancing the quality of minority communities. Cimone has also spearheaded several movements whose primary objective was to work for the betterment of women of color.
Cimone is not a registered with FSC Securities Corporation.